We finally have the pleasure to announce the opening of our new Official Merch Shop in collaboration with Backstage Rock Shop.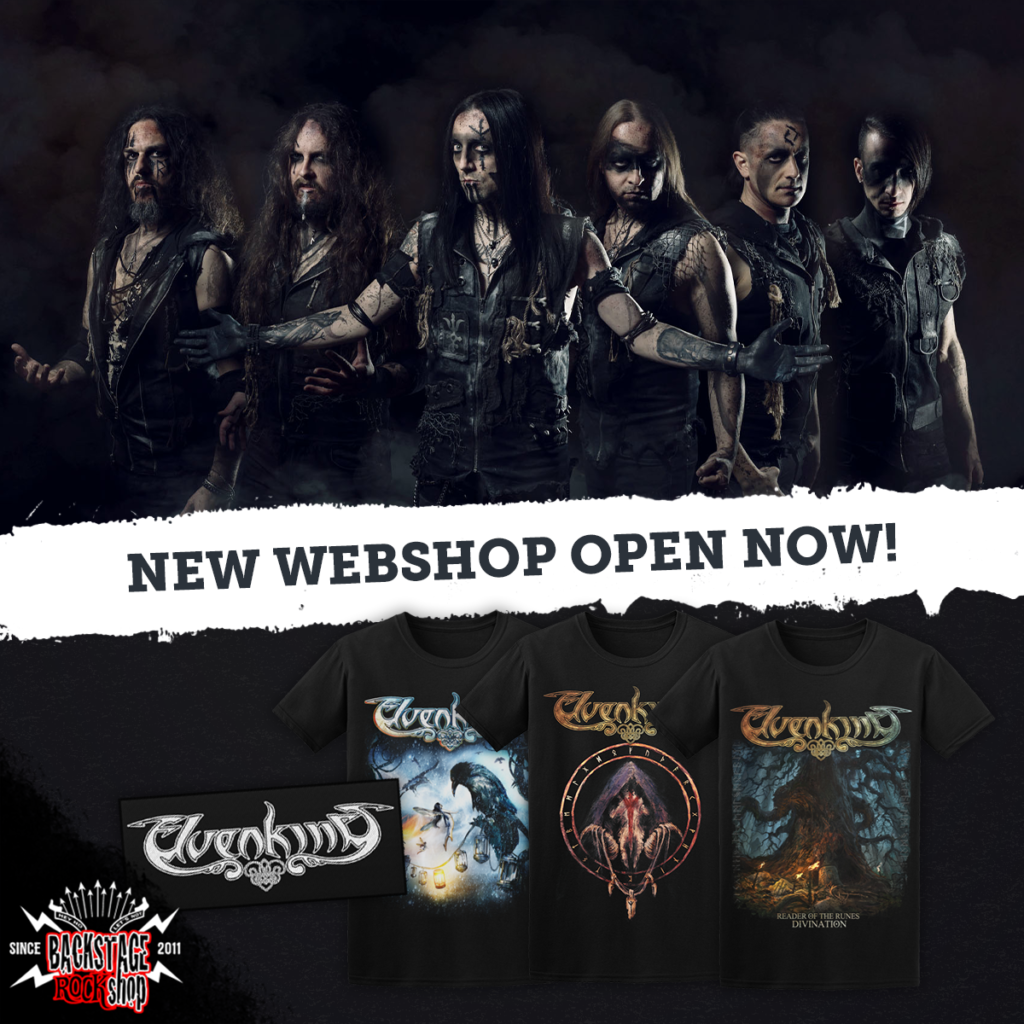 You will immediately find a lot of new items together with some all-time best sellers like T-shirts, patches, face masks, and CD's.
Next year we will have more surprises for you like new designs, and items we have never had in our shop.
In the past we have been managing the shop ourselves but we definitely needed to improve things. That is why we decided to collaborate with this awesome service based in Finland that guarantees:
– Fast worldwide shipping (does not cover all countries in the world, around 90 countries at the moment, but they are constantly looking for new ways to ship into new countries)
– Premium quality – That consists of both items and service. They do actually give fast and good customer service and if something goes wrong with the order, shipment etc, the customers will get their money back or the items changed for 100% certainty.
So let's celebrate, and of course, go grab your ultimate Elvenking gear NOW!!!